29.09.2021.
Virna Kisiček awarded prize for best poster at SCES 2020 conference
Our PhD student Virna Kisiček received the prize for best poster presentation of the Track 09 – Multiferroics and related materials at the SCES 2020 – International Conference on Strongly Correlated Electron Systems, held in online format, from September 27th to October 2nd, 2021.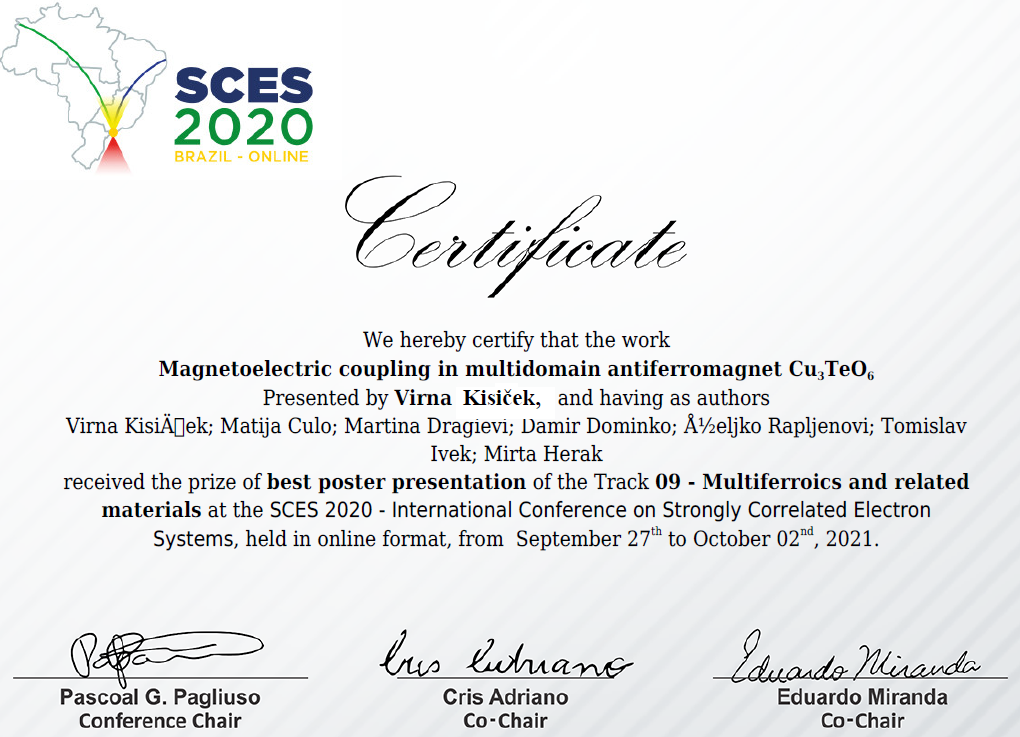 Virna presented the results she obtained on magnetoelectric coupling in multidomain antiferromagnet Cu3TeO6, which are part of her PhD research. Part of the study was carried out on our new MPMS3 system recently procured through the KaCIF project.
We congratulate Virna and her co-authors on the job well done!