06.07.2021.
First successful installation of equipment procured through KaCIF project at the Institute of Physics
At the Institute of Physics in Zagreb we recently successfully installed and tested the PTR aggregate for the cryo-free cooling procured through the KaCIF project. The system produced by Cryomech company was delivered by Ansar-Analitika d.o.o. company.
The installation and commissioning was carried out by Dr. Mladen Prester and Dr. Đuro Drobac, members of the KaCIF team and initiators of the KaCIF project. The PTR aggregate was installed inside a patented user cryostat designed according to American patent US9458969B2 which belongs to Dr. Prester, Dr. Drobac and the Institute of Physics.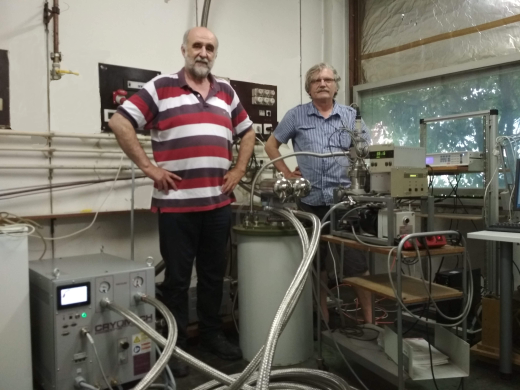 This device is one of the two major elements of Institute's new organizational unit – The Prototype Workshop – which will be established through the KaCIF project. The Prototype Workshop will allow the scientists from the Institute of Physics to get familiarized with the cryo-free technology and to start to work on new prototypes of their experimental setups using a cryo-free cooling.